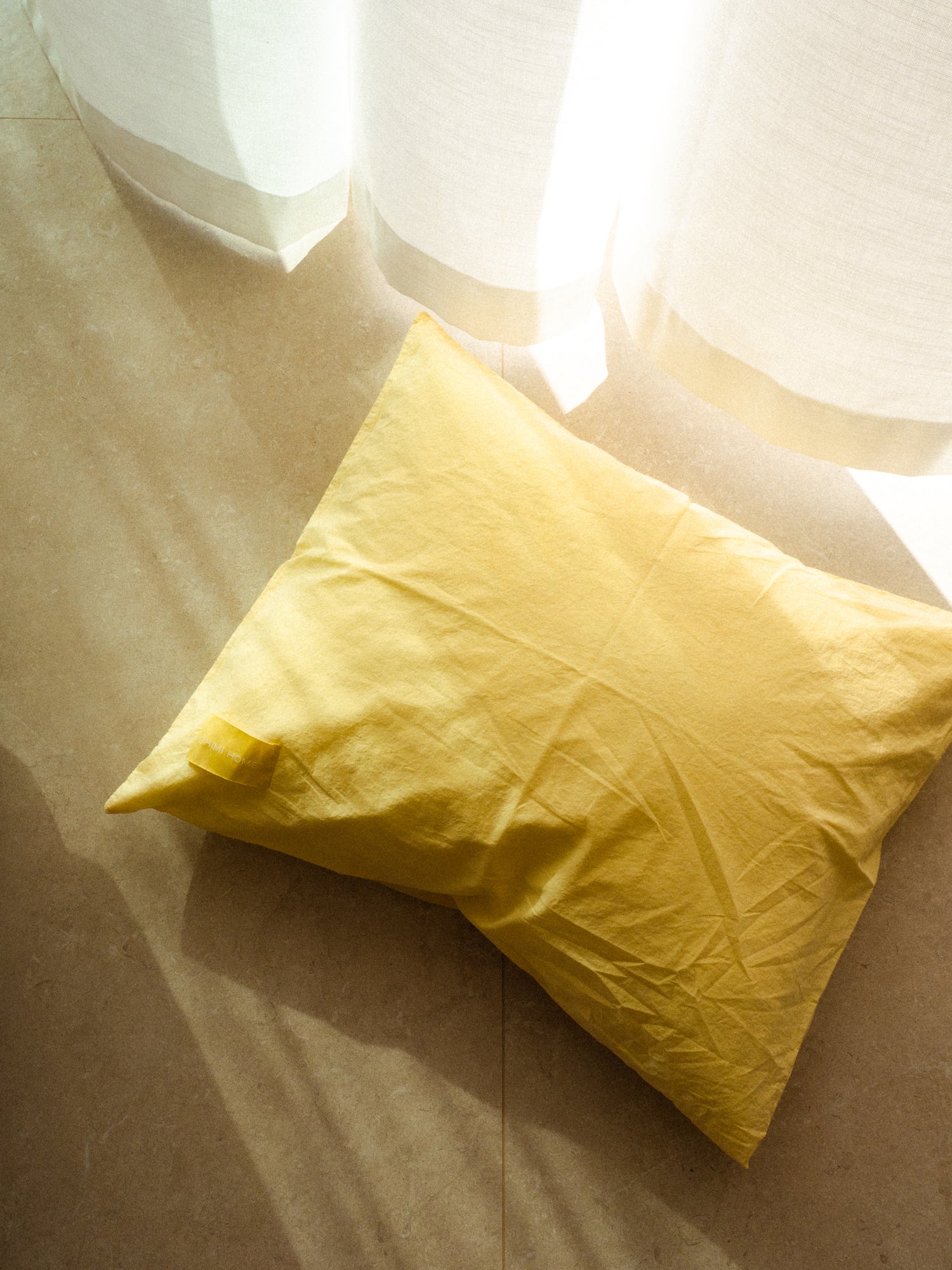 Experience our very crispest beddings
Smooth like satin – cool like linen.
Wake up rested in our exclusive bedding from the Rainbow Collection.
With inspiration from Scandinavian homes, in terms of design and
functionality. Woven in Poplin with 300 TC (thread-count) with 100%
exclusive cotton.
Crisp and luxurious bedding in poplin. Poplin is an exclusive weaving technique that adapts to the body's temperature with a unique breathability and also has a silky smooth surface. Luxurious bed linen with material selection, design and functionality that has taken inspiration from minimalist Scandinavian homes, adapted to greatly changing weather conditions.
The weaving technique Poplin is often used on more expensive shirts thanks to the ability to adapt to body temperature and the silky surface. As a final step in production, our luxury bedding is "stone washed" with natural stone, which makes the bedding crisp and evokes the feeling of linen bedding - but with a more pleasant surface. Our slogan "Smooth like satin - Cool like linen" thus briefly describes a long production process, to create textile perfection in the form of luxurious bedding.
Take me there
Feel the breeze on the beach with our luxurious towels
Treat yourself to luxurious towels from our first collection "Signature
Collection". For us, quality and function always come first.
That's why our towels are made with the greatest care in Portugal.
With precise manufacturing and carefully selected textiles, ours are soft
towels a true craft
Take me there
Be inspired by our vegan scented candles
With a passion for beautiful details in the home of minimalist design and with the goal of giving your home a boost, in this case a fragrant boost, we at Chimi Home have also launched our 100% vegan scented candles. The candles are handmade in Sweden and together with aroma experts we at Chimi Home have produced nine different and completely vegan scented candles with inspiration taken from the "Comfy Collection - Duvet". Our scented candles have a clean white minimalist design with various colorful and playful finishes, which also reflect the colors of the bedding in our Rainbow Collection. The scented candles contain a compilation of different natural oils and have a burning time of 60 hours.
Thanks to features such as the candles being free from animal products, preservatives, paraffin and parabens, there is no risk of inhaling any dangerous and toxic chemicals.
Take me there